Dla Inwerstora
Jedni rozpoczynają budowę, inni wykańczają apartamenty gotowe pod klucz, jeszcze inni finalizują transakcje kupna gruntów, by za chwilę ruszyć z pracami. Darłowo to łakomy kąsek dla inwestorów. Miasto zmienia się z każdym dniem.
Punkt Obsługi Inwestora
Mając na uwadze jakość obsługi przedsiębiorców oraz stawiając sobie za cel stworzenie proinwestycyjnego klimatu uruchomiliśmy w Urzędzie Miejskim w Darłowie Punkt Obsługi Inwestora, gdzie przedsiębiorcy oraz potencjalni inwestorzy otrzymają wsparcie oraz zostaną im udzielone wszelkie informacje dotyczące możliwości lokalizacji inwestycji.
Punkt Obsługi Inwestora funkcjonuje w Urzędzie Miejskim w Darłowie w Referacie Gospodarki Nieruchomościami i Planowania pok.nr 25-26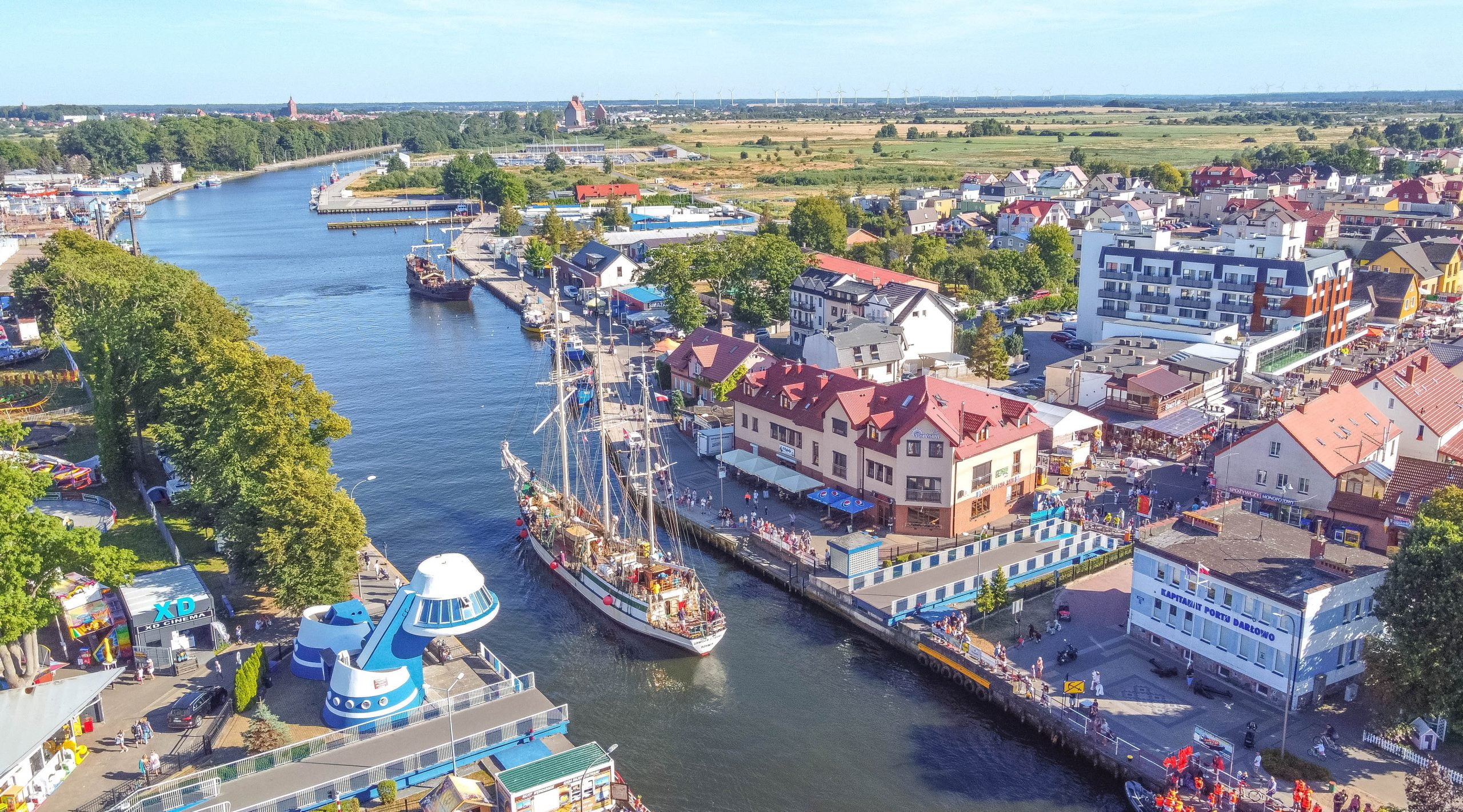 Przetargi
Wszelkich informacji udziela Anna Kostrzewa (Referat Gospodarki Nieruchomościami i Planowania): osobiście – pokój 27 Urzędu Miejskiego w Darłowie (Plac Tadeusza Kościuszki 9, 76-150 Darłowo); telefonicznie: 94 355 1208; mailowo: a.kostrzewa@darlowo.pl.
Na skróty
Darłowo ma przyszłość!
Wyrastające ponad sosny nadmorskiego lasu mury budujących się apartamentowców nie pozostawiają wątpliwości: Darłowo przeżywa kolejny skok w swoim rozwoju. Na miarę tego sprzed 30 lat, kiedy dzięki przedsiębiorczym mieszkańcom z nieco sennego letniska zaczęło się przekształcać w kurort z prawdziwego zdarzenia.
Miasto dobrze wykorzystało czas po wstąpieniu Polski do Unii Europejskiej. Z pozyskanych funduszy zewnętrznych współfinansowało szereg ważnych dla mieszkańców i turystów inwestycji. Między centrum Darłowa a Darłówkiem (dzielnicą nadmorską) powstało nowe połączenie drogowe, bulwar wykorzystywany chętnie przez spacerowiczów i rowerzystów oraz wiele innych udogodnień.
Pojawili się inwestorzy, którzy doceniając walory Darłowa, postanowili zaangażować swój kapitał właśnie w tym miejscu, budując miejsca wypoczynku o najwyższym standardzie, zdolne przyciągać wymagających gości i spełniać ich rosnące wymagania. Bez wątpienia zmieni to oblicze miasta, wydłużając sezon wypoczynkowy i zwiększając liczbę turystów.
Ale Darłowo zmienia się przede wszystkim dzięki samym darłowianom i staraniom lokalnego samorządu, kierowanego od 2002 roku przez burmistrza Arkadiusza Klimowicza. Niewiele można znaleźć na Środkowym Pomorzu przykładów tak przemyślanej promocji, jak w przypadku Darłowa. Sztandarowym przedsięwzięciem w tym zakresie był Festiwal Media i Sztuka, który miał dotychczas dziewięć edycji, a którego ciągłość przerwała pandemia. Przypominamy to wydarzenie w fotograficznym skrócie, licząc na to, że za rok – być może w nieco innej formule – powróci. I zapraszamy naszych Czytelników do Darłowa, choćby na rodzinny spacer. Warto przekonać się, jak na naszych oczach zmienia się i pięknieje.