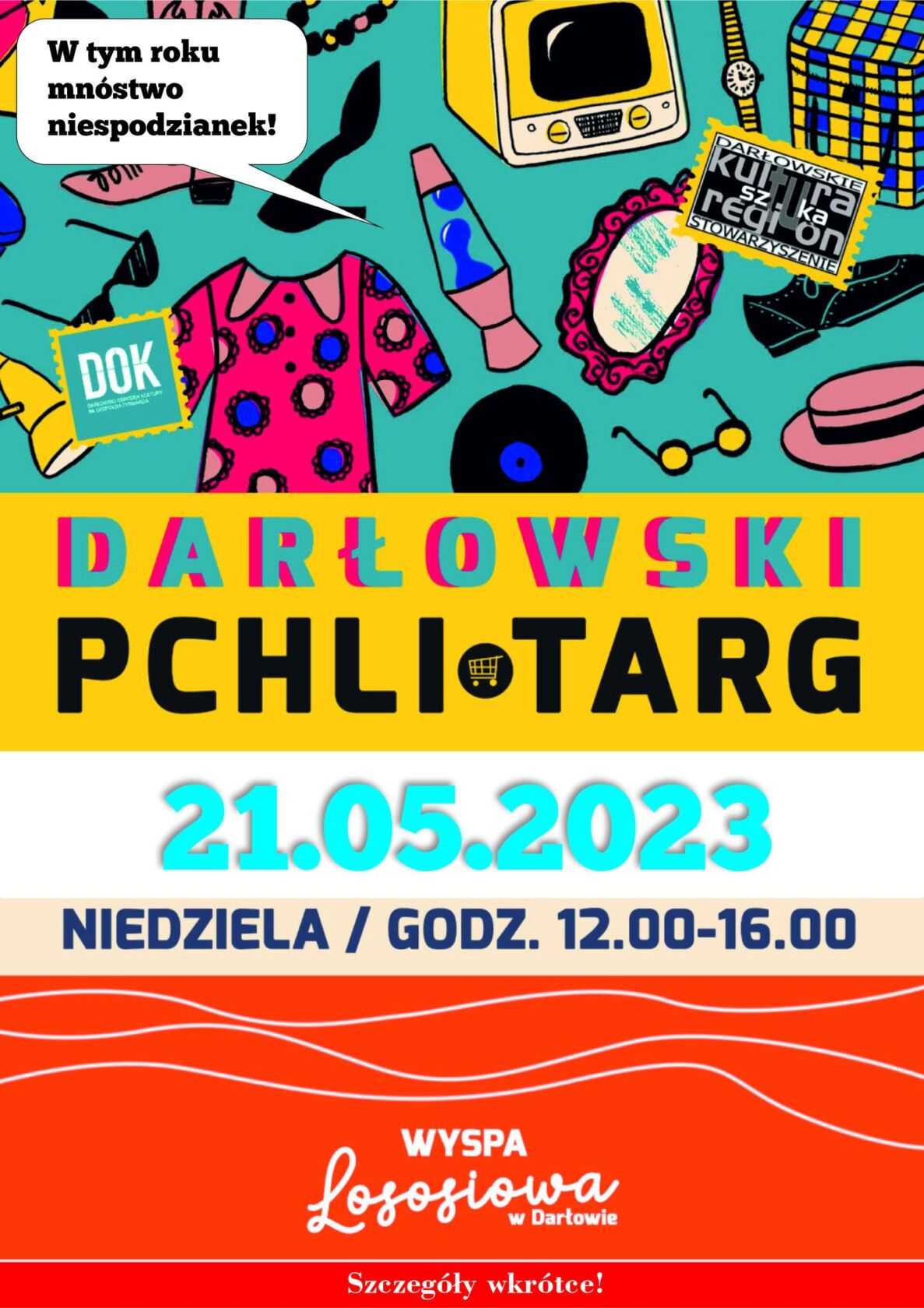 Darłowskiego Stowarzyszenie Kultura Sztuka Region, Miasto Darłowo oraz Darłowski Ośrodek Kultury im. Leopolda Tyrmanda serdecznie zaprasza sprzedawców i kupujących na kolejną już edycję Darłowskiego Pchlego Targu. Będzie on miał miejsce na Wyspie Łososiowej w niedzielę 21 maja 2023 roku i rozpocznie się punktualnie o godzinie 12.00.
Zachęcamy do przejrzenia szaf, szuflad, pawlaczy, strychów, piwnic, garaży i podwórek. Na pewno znajdą się tam jakieś przedmioty, które od dawna nie były używane i mogą zyskać drugie życie!
LOLO Kafka
Wzmacniamy Pchli Targ, dokładamy sporo kulturalnych animacji, opuszczamy biuro i w komplecie meldujemy się na Wyspie Łososiowej".
Dodatkowo zapraszamy wszystkich na LOLO Kafkę do Cafe Strefy. Tu będziemy mogli się spotkać i porozmawiać m.in. o planowanych imprezach i koncertach, dobrych filmach, świetnych książkach. Spotkajmy się face to face. Ulotek nie produkujemy – bo jesteśmy eco a pomimo wielu nowości w dalszym ciągu uważamy, że reklama szeptana ma się świetnie.
A co to LOLO Kafka – to kubek aromatycznej kawy, na którą Cię zapraszamy – 21 maja 2023 podczas Pchlego Targu. Przyjdź, spotkaj się z nami i wypij taką jaką lubisz. Z mlekiem lub śmietanką.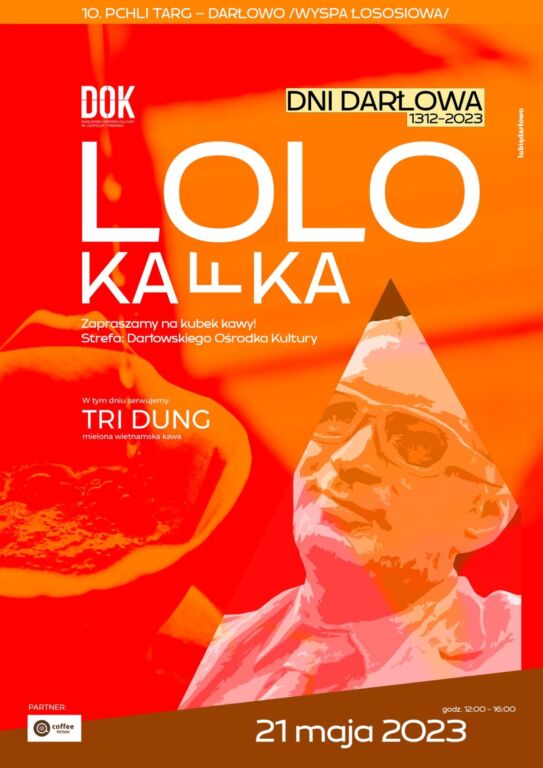 Pobierz stronę do PDF